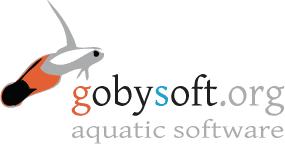 Goby Underwater Autonomy Project
The Goby Underwater Autonomy Project aims to create a unified framework for the collaboration of multiple scientific autonomous marine vehicles, seamlessly incorporating acoustic, ethernet, wifi, and serial communications.
Presently the main thrust of the project is developing a set of robust acoustic networking libraries, including the Dynamic Compact Control Language (DCCL). Goby versions 2.0 and older included DCCL as part of Goby; newer releases of DCCL are as a standalone library. See libdccl.org for more details on DCCL.
goby is presently written entirely in C++, and is freely available under the GNU General Public License v2 (GPL), with the version 2.0 and newer libraries available under the Lesser GPL.
code: https://github.com/GobySoft/goby3
documentation:
version 3.0: [html] (recommended for new projects)
wiki: here