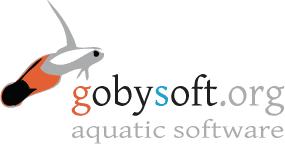 Google Earth interface for Ocean Vehicles (geov)
geov is an extensible realtime and playback viewer for ocean craft (surface or undersea). The core functionality allows the user to see his vehicles (and a trail of their recent locations, if desired) overlayed on the high resolution satellite maps provided by Google Earth.
geov is based on the Google Earth keyhole markup language (KML), PHP, and MySQL. It is a useful research tool for sea trials as it allows rapid development of new add-on modules to visualize new data besides the core functionality of showing vehicle positions, headings, and speeds. For example, a module may show a graphical representation of sensor data or information relevant to the decisions performed by the vehicles.
geov can interface with virtually any system by use of the many APIs available for MySQL. Currently, we use geov with MOOS, as that is the autonomous system the MIT Laboratoratory for Autonomous Marine Sensing Systems uses. However, nothing in geov is specific to the MOOS system.
Please refer to the geov page for more details.
Screenshots